**This ONLY applies to the Google Play version as the Amazon App Store and Underground versions require manual save transferring**
1. Launch KOTOR and select Google Play from the main menu.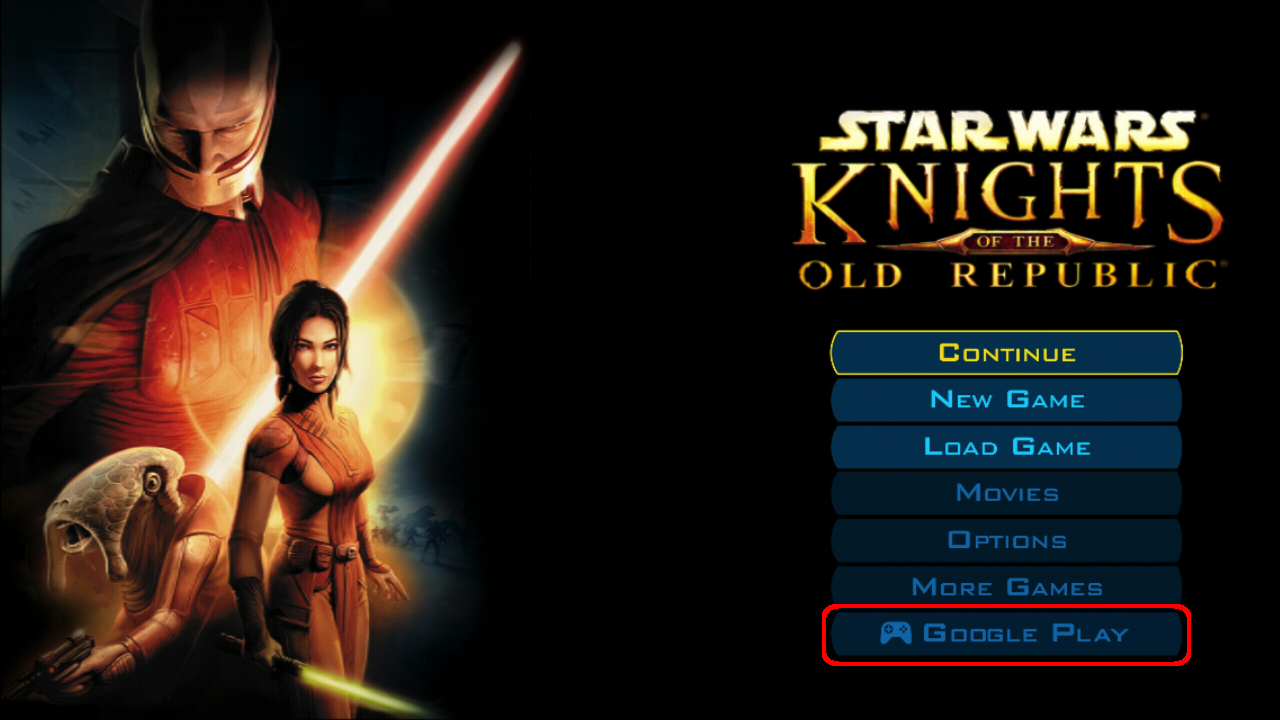 2. Sign into your Google Play account (you'll need to do this on BOTH devices to upload/download your saves).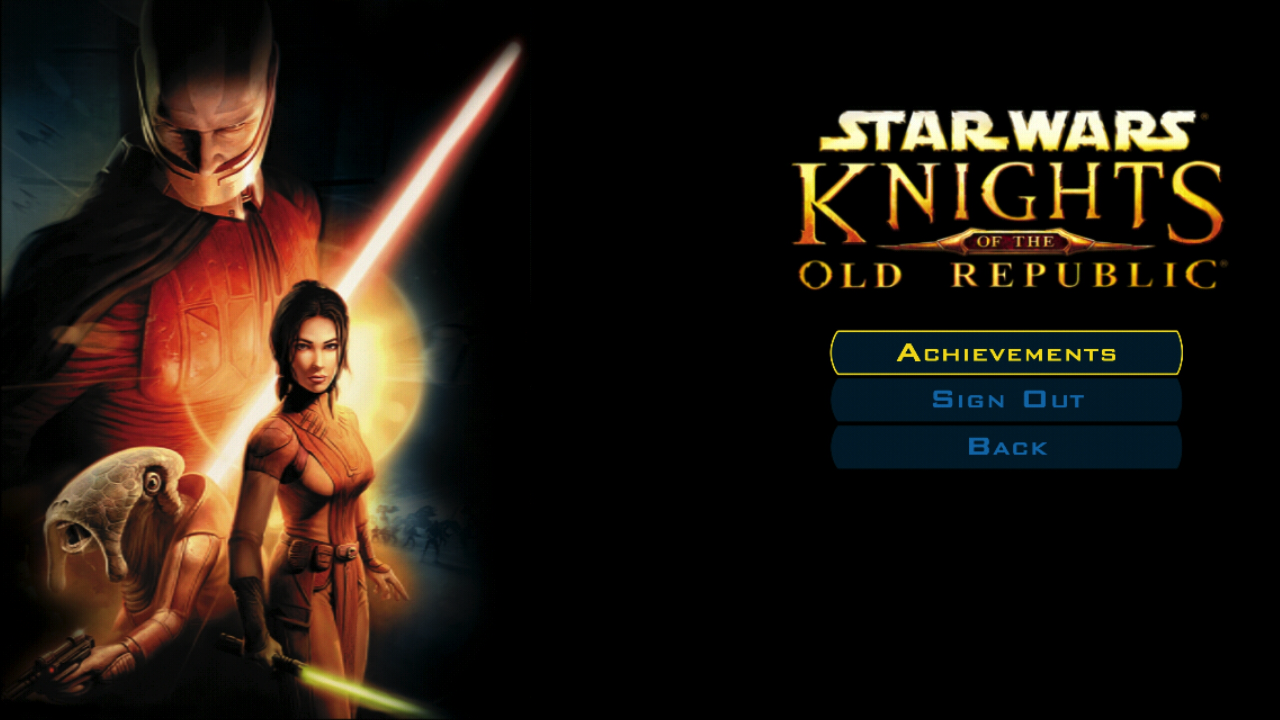 3. In the Load Game screen, select the Cloud upload icon to sync.
If you're playing the Amazon App Store/ Underground version, you'll need to manually transfer your saves from/to:
Phone > Android > Data > com.aspyr.swkotor