If you have encountered an issue where your saves are missing and you can't find them, this may be due to the Windows Ransomware Protection (WRP) affecting the location of your game's saves. To fix this, follow the steps below:
Disable Windows Ransomware Protection / Controlled Folder Access.

Whitelist all affected games and programs in Windows Ransomware Protection / Controlled Folder Access.
Accessing Windows Ransomware Protection
You can access Windows Ransomware Protection from Windows Settings.

Search for "Ransom" in the search box at the top.

Select the suggested "Ransomware protection" option.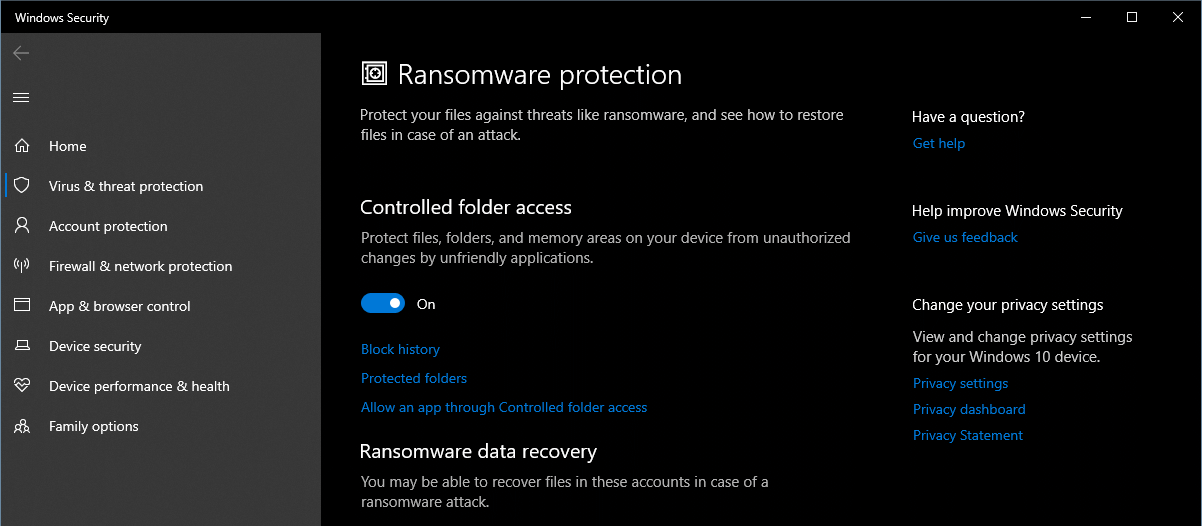 From here you can turn off Controlled folder access.
If you wish to keep it enabled, you will need to Allow an app through Controlled folder access.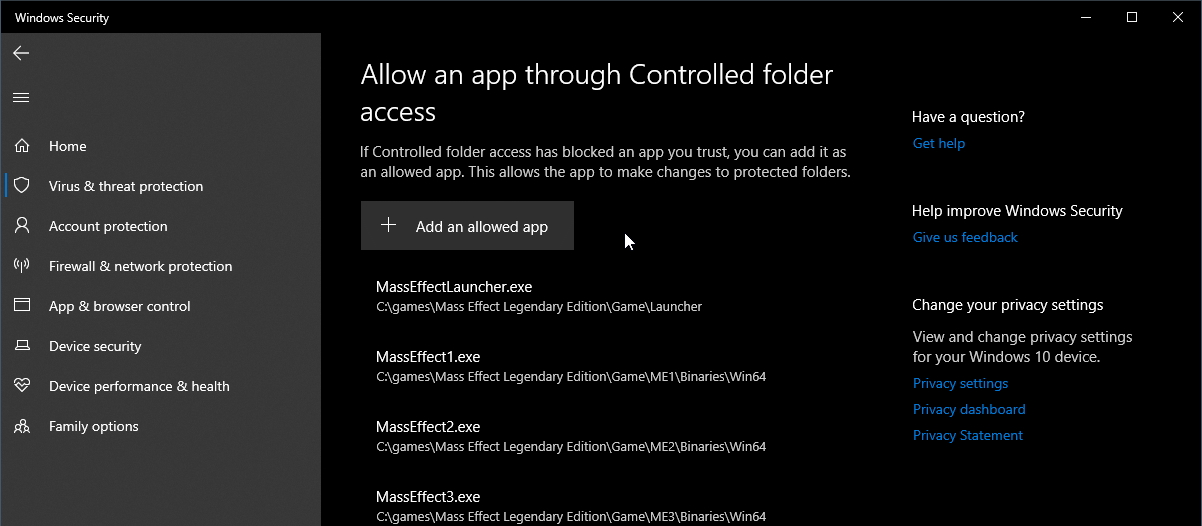 Select Add an allowed app and browse for each game executable you wish to allow. You will need add each game and game delivery system in order to have the best experience.
We suggest adding the executables for the following:
Axis & Allies Online
Baldur's Gate
Baldur's Gate II
Icewind Dale
Neverwinter Nights
Planescape: Torment
Beamdog Client
GOG Galaxy
Steam
If you're still encountering issues locating your saves, or need any assistance with the steps above, reach out to us here.