Before you spend your hard earned cash on a game, we want to help you make sure your Mac can run it.  With all the different operating systems and hardware configurations Apple has to offer, here's how you can check your specs:
Click on the Apple icon in the top left corner of your screen and select 'About this Mac'.
Your System Information app will launch showing you the main info we look for in one screen: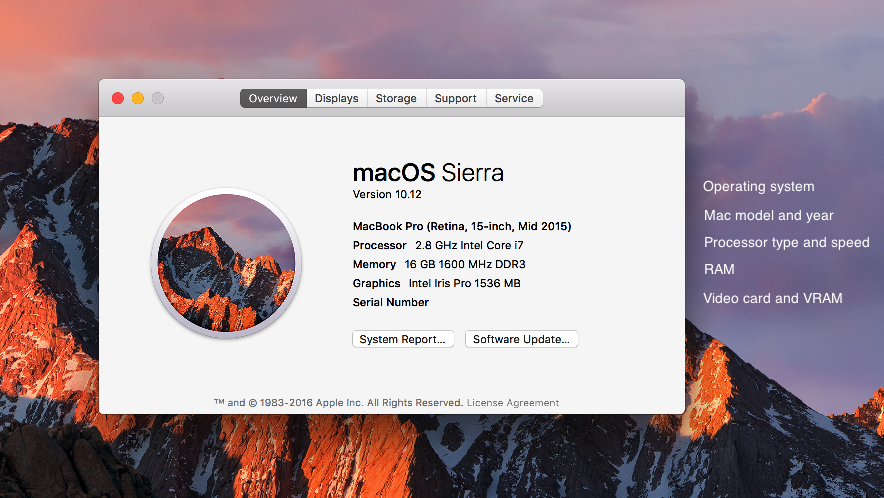 3. Head over to the product page of the game you're interested in:
If your Mac's info matches up with the minimum system requirements (or better), you're good to go!
Under System Requirements, select READ MORE to show the UNSUPPORTED VIDEO CARDS LIST.
If not, we don't recommend running the game on your Mac!
If you're still not sure, open a ticket with us and we'll be happy to look into it further:
https://support.aspyr.com/hc/en-us/requests/new
 ***For Observer: If your Mac's video card has LESS THAN 2GB of VRAM, the game WILL NOT display or perform properly.***
 ***For Civilization VI: If your Mac's video card has LESS THAN 1GB of VRAM, the game WILL NOT display or perform properly.***

https://support.aspyr.com/hc/en-us/articles/213487546-Civilization-VI-FAQ