WARNING: If you are prompted to purchase in Step 4, you do not own the add-on
Do not perform this workaround if you have not previously made any In-App Purchases
If you are missing In-App Purchases after updating, you can reinstall these by doing the following:
1. Check the In-App Purchase section of the Aspyr Launcher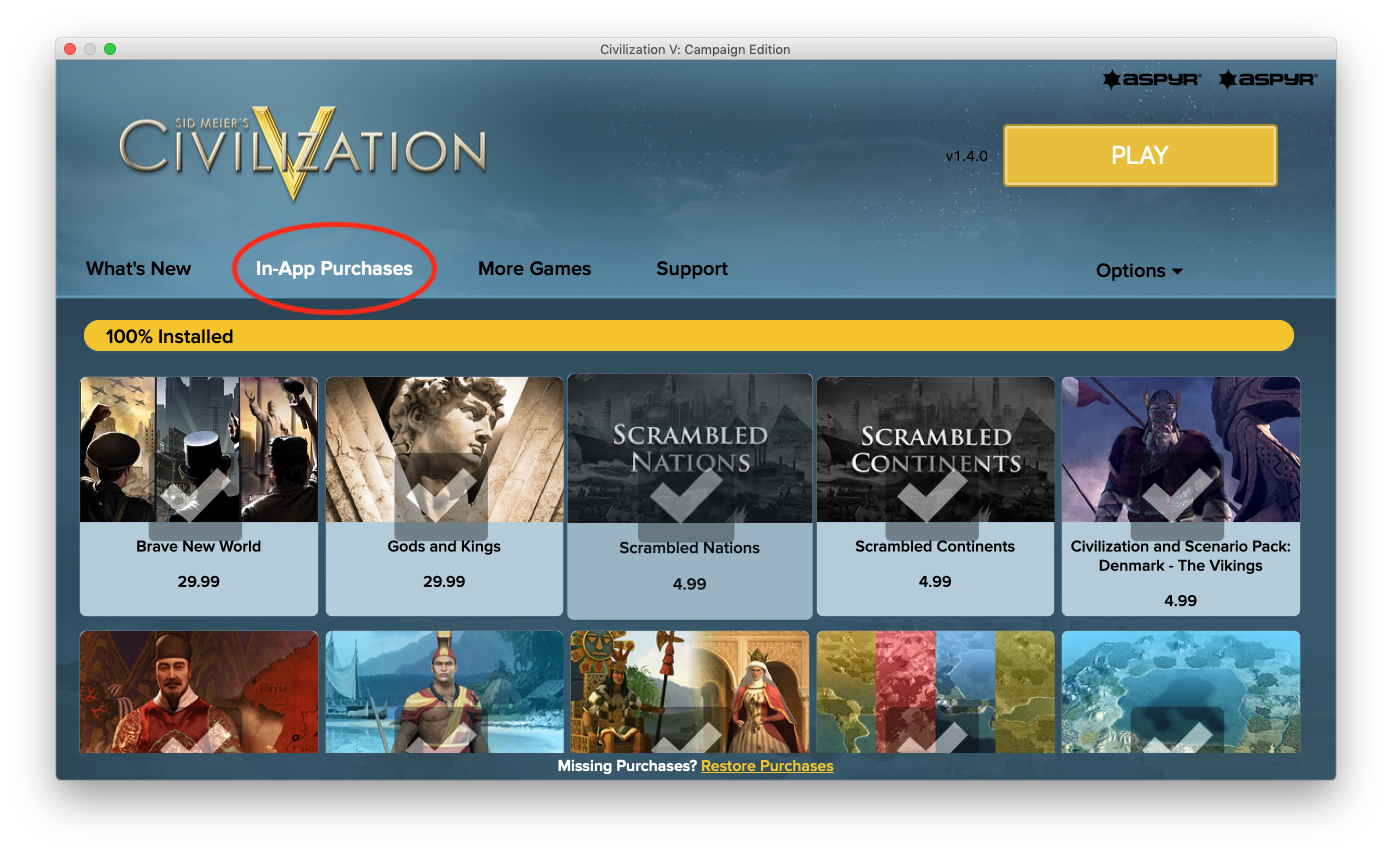 2. Select the missing In-App Purchase that needs to be reinstalled
3. Click "Buy" in the content's page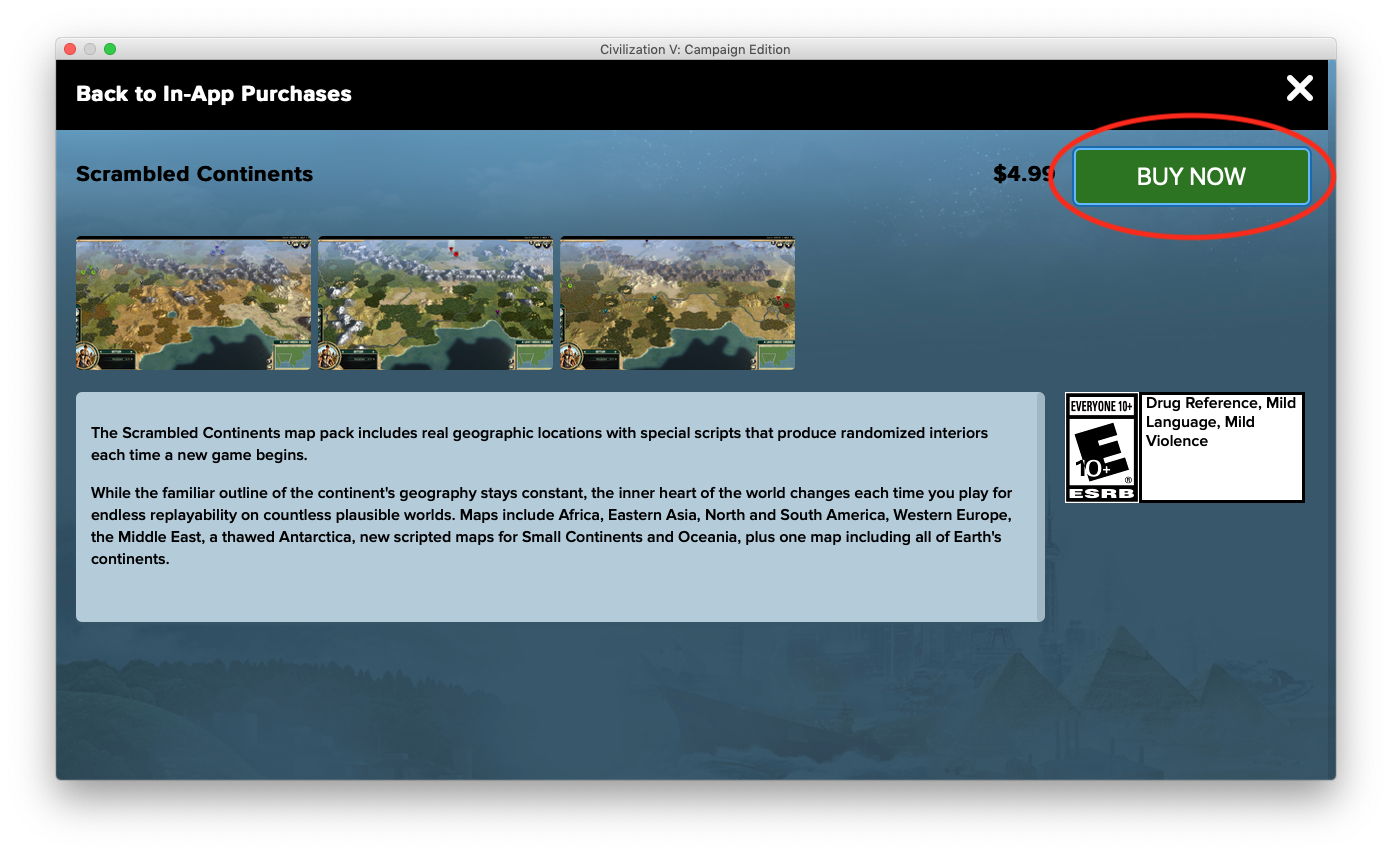 4. A window will pop up saying: "You've already purchased this. Click OK to download it again for free."
5. Click OK and the content will be reinstalled
6. Launch Civilization V and make sure all your purchased content is enabled in the DLC section of the Main Menu.
Do steps 2-5 for all owned content that was uninstalled.
Note: Expansions with a Check Mark over it are currently installed. You will not need to reinstall these.