Sometimes when switching between another application and RollerCoaster Tycoon 3, a visual glitch will appear for a single frame.
Don't worry! This is not an issue with your computer, this is a known issue that occasionally occurs on computers with AMD GPUs when using MacOS 11 and 12.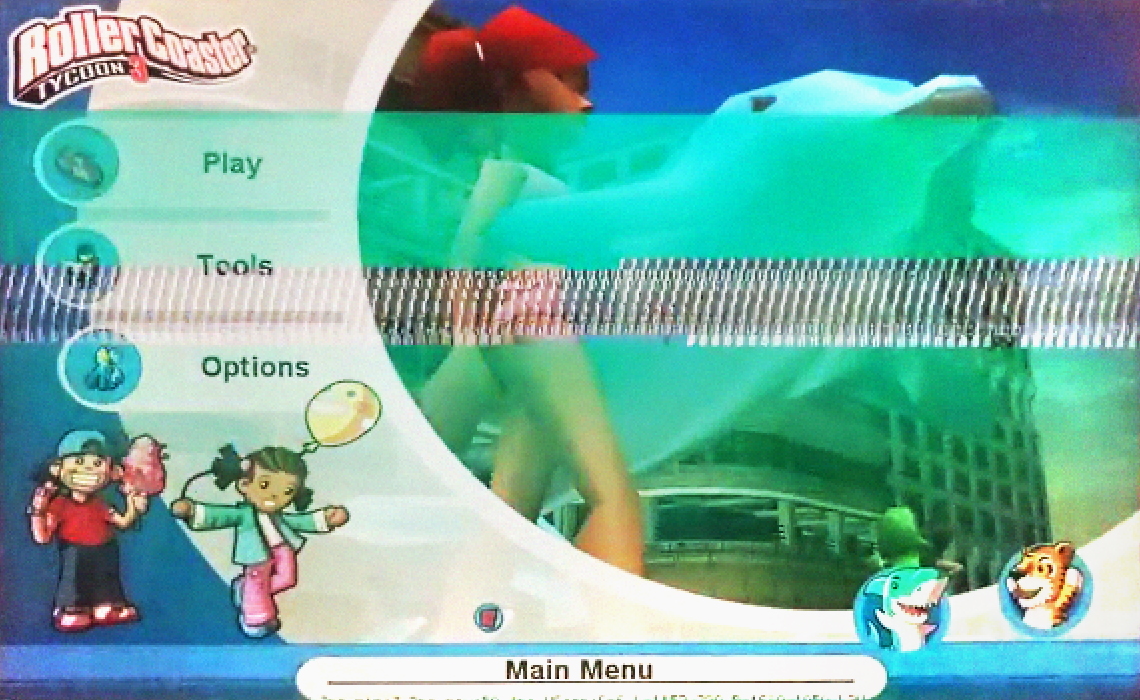 If you are experiencing a glitch in RollerCoaster Tycoon 3 that does not match this behavior, submit a Bug Report HERE!